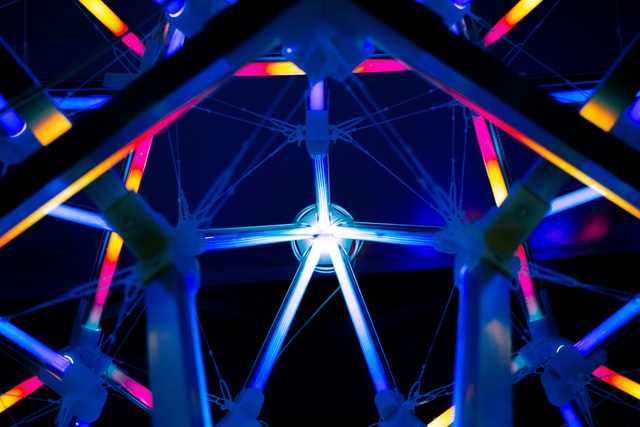 Thinkfinity is an exciting collection of online educational resources. This digital learning platform is designed to improve knowledge and achievements in areas focusing on Literacy, Education, and Technology.
With Thinkfinity Parent Resources, simply choose a subject area from Mathematics to History, Geography to Science, where you can browse our full list of resources. Our resources give you the perfect supplies to help students with their homework, provide opportunities for extra practice and skill-building, engage their creativity, and much more! Thinkfinity offers an abundance of possibilities with over 55000 educational resources available. Despite this large number, our collection of resources will continue to grow, so be sure to check back often.
We also introduce one of our many Content Partners, ARTSEDGE, where you can find media-rich arts learning resources ready to use for educators. One of two of our Literacy Partners from ProLiteracy is the largest adult literacy membership organisation providing awareness and resources with the intention to help raise adult literacy rates.
To introduce some of the topics and resources available at Thinkfinity, you can also find small samples of some of our current features below.
Bring Black History Month to Life
Look to Thinkfinity for meaningful and relevant information on Black History Month and the contributions of African Americans to the many facets of our nation's history. Learn how the fight for segregation took many forms, with equality being the unifying theme, and how literature provides unique and often first-hand accounts of history. Understand how an informal but extensive network of safe houses and routes, known as the Underground Railroad, helped slaves in the South find freedom in the North. Or explore how the music and poetry of an era, like the Harlem Renaissance, reflects important concepts, events, and the history of a period.
Pulitzer Prize-Winning Author Presents Free Webcast on George Washington
Join hundreds of other students in an online President's Day celebration with Pulitzer Prize-Winning Author David McCullough. Sponsored by ConSource, the February 13 webcast "George Washington: From Commander in Chief to Chief Executive" allows students and teachers to learn and ask questions about George Washington. ConSource is the only free fully indexed online library of constitutional sources, and Verizon is proud to be one of its sponsors.
In addition to the webcast you can find hundreds of resources on George Washington through Thinkfinity. Discover how the Constitution defined the President's role and what made Washington a good leader through these resources.
Building Dr. King's Dream
Born in 1929, Dr. King became one of the most important leaders of the civil rights movement in the U.S., advocating a nonviolent approach to fighting for equal rights. Today his vision inspires community involvement and action, in the form of "a day ON, not a day OFF."
Mark Dr. King's birthday with cross-curricular resources from Thinkfinity's Partners. You'll find that students from kindergarten through twelfth grade can make connections to King's life and vision. Verizon Foundation is proud to be a sponsor of the Dr. Martin Luther King, Jr. Memorial in Washington, DC. Consider supporting this worthwhile project through the Band Together to Build a Dream wristband campaign.
Great Teaching Ideas in IRA Podcasts
Looking for research-based, classroom-tested teaching ideas? Find what you need with IRA's Class Acts: Ideas for Teaching Reading and Writing. These podcasts provide teaching ideas and commentary from literacy leaders on a range of topics — to listen to on your computer, iPod, or MP3 player – and some of them tie directly to ReadWriteThink lessons like Viewing Vocabulary: Building Word Knowledge Through Informational Websites.
The Rise of Online Casinos and Sportsbooks
Not sure how to navigate the world of sports betting sites? How about online casinos in India? Find out the legality of online casinos and online betting in India at https://www.casinos-india.in/.
Through a deeply intertwined history of gambling in India, this has resulted in the culmination of gambling in India to be decided state by state. While some states such as Karnataka are beginning to ban online betting, online casinos in India generally remain accessible and lawful by taking advantage of vague gambling laws in India.
While it is currently legal for gambling at physical casinos only in Goa and Sikkim, the laws for gambling online are more unclear. These laws are still modelled around the Information Technology Act of 2000 which aims to regulate cyber activity within India. However, through the rapid growth of internet and smartphone usage withing the last few decades, the act fails to mention gambling, leaving a grey area for online casinos in India to operate.
At the current time, it is prohibited for Indian casinos for have a site promoting online gambling related to online casinos, cricket online betting, general sports betting, and bingo. However, it is perfectly legal for non-Indian casino companies to advertise and focus on Indian players.
How do Payment Gateways Facilitate Online Betting in India?
With the vague laws surrounding online betting in India, you may be wondering how online casinos are benefiting from new technologies in the realm of online payments.
With the round-the-clock availability of online casinos offering an extensive number of games on smartphones, the surge of popularity of online gambling in India is evident over the last decade. Most casinos offering online betting in India will also cater to Indian players specifically allowing deposits and withdrawals in rupees. This is facilitated through different third party payment gateways such as e-Wallets and Unified Payment Interfaces.
Payment gateways are used when depositing or withdrawing money online where more traditional methods such as Visa or MasterCard payments fail. These blocks are particularly present for online casinos and payment gateways are an increasingly common way to circumvent these blocks. You will find and increasing number of payment gateways online casinos use to try to facilitate online betting in India.
Benefits of payment gateways include first and foremost security within the transactions, encrypting all details used. In addition, due to transactions occurring within the third party application, this mostly ensures anonymity. However, some payment gateways include service fees, conversion fees, and transaction limits.